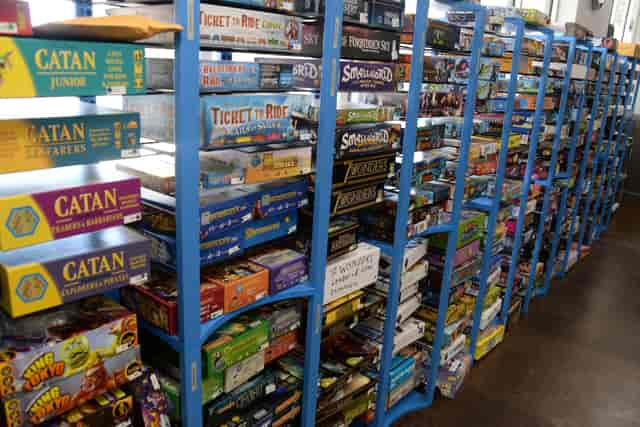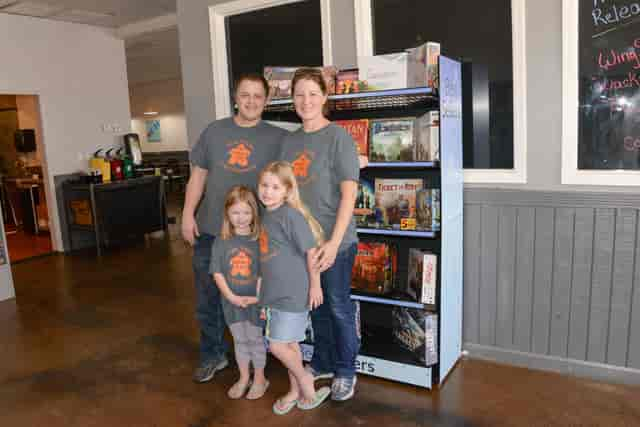 Games
Become a VIP
Receive updates on special events, new menu items, menu reviews, and more!
Games
Gateway Games
These games are six variants to introduce playing styles used in designer games. If you are new to designer games, we suggest you try out one in this section.
Game Families
Games that have tons of expansions.
Two Player Games
These are specifically 2-player games. While there are other games you can play with 2 people in the library, these games can not be played with more than 2 people.
Snack Games
These games are short games taking less than 30 minutes to play. Just a quick 'snack'.
Family Games
These games are great for families. Included are dexterity games.
Party Games
These games are good for larger groups of people.
Co-operative Games
Instead of players trying to beat each other, in these games they play as a team trying to win the game as a group.
No Teach
The games in this section are extremely heavy. We will not help teach these games to you but they are great options for rentals.